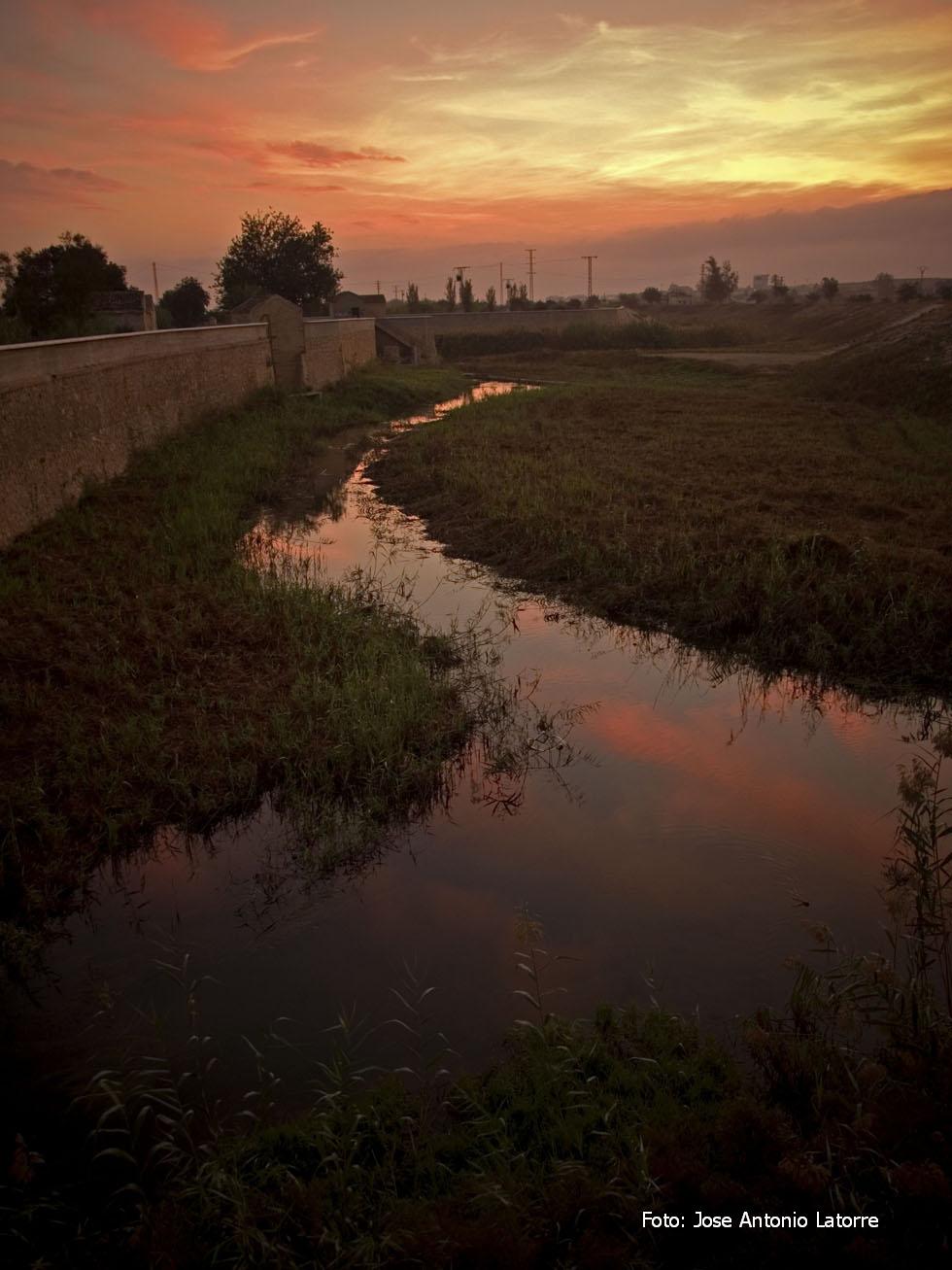 The Azud de Alfeitamí is one of the most important irrigation engineering works in the final part of the Segura and its first configurations date from the end of the 16th century. At present it waters 20,987 tahúllas, almost 2,500 hectares, of the municipal terms of the own Almoradí, Daya Nueva, Dolores, San Fulgencio, Rojales and Formentera through the ditches of the River and the Greater Acequia of Almoradí. But in addition, of its dead waters – collected by the azarbes as surpluses of irrigation – they benefit a good number of hectares in other municipal terms.
The Azud de Alfeitamí, a costly investment largely financed by the Almoradidans, was nevertheless a fundamental element for the take-off of the economy and the population both in Almoradí and other nearby towns.
Over time it has undergone changes, partly due to the necessary repairs and partly due to the improvement of the applicable technologies. Next to the dam there was a mill, now disappeared, that took advantage of the force of the waters to transform the cereal into flour. Part of the machinery of that mill can be observed in the Institute of Secondary Education that takes its name in Almoradí.